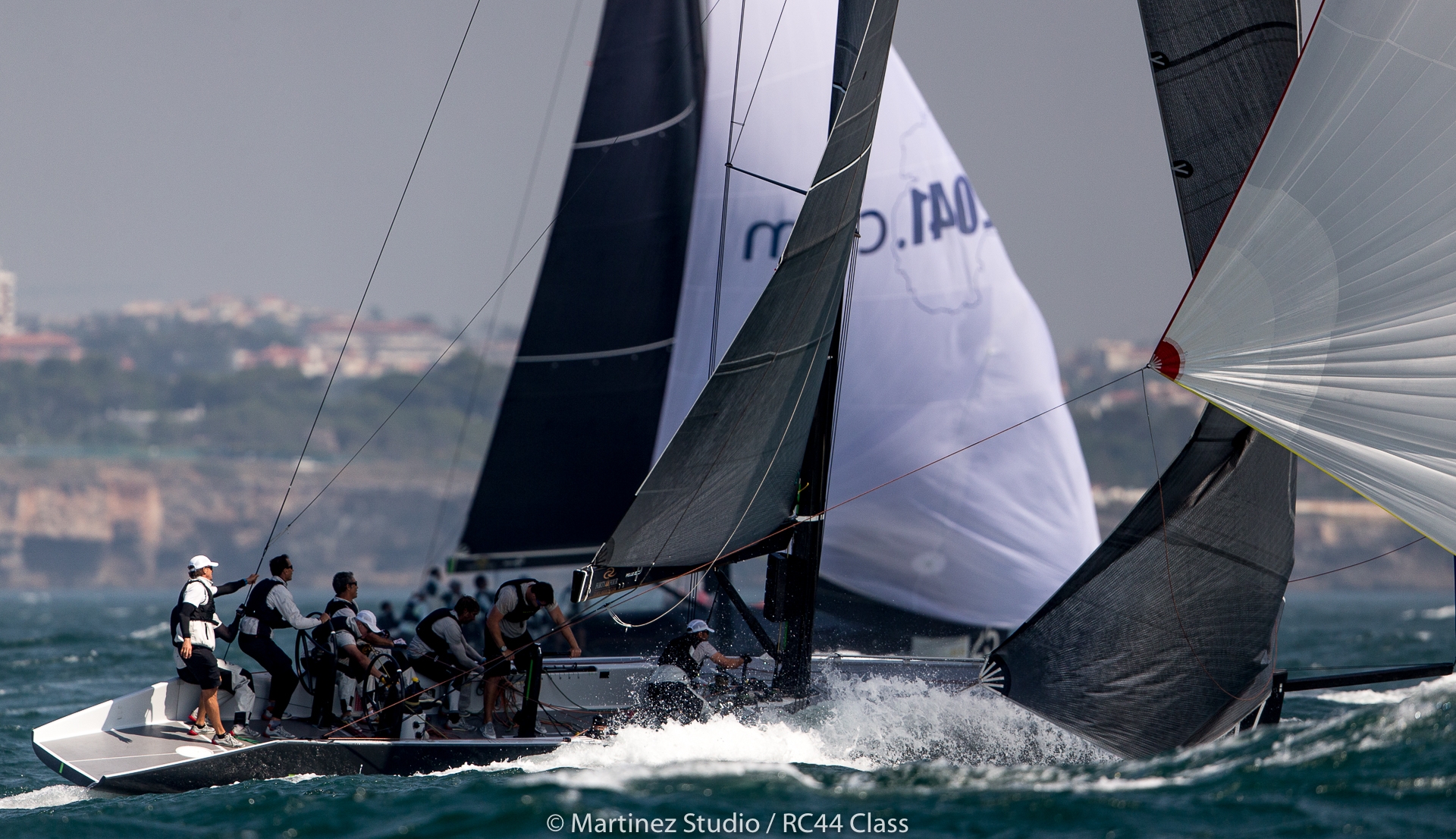 Next week the RC44 fleet will once again take to the waters of Cascais, Portugal, for the final showdown of the 2018 season, over the 14th– 18thNovember. Of the eight teams competing five are in contention for the title, pitching some of the biggest names in yacht racing against one another on the one-design RC44 racing yacht.
Having defended their World Championship trophy last month, becoming the first team ever to claim a hat trick of RC44 World titles, Vladimir Prosikhin and tactician Dean Barker of Team Nika currently lead the fleet.
Probably the biggest threat to Nika's race for the overall season title comes in the form ofBarker's old Emirates Team New Zealand team mate Ray Davies on Nico Poon's Charisma. After a disappointing fifth at last month's World Championship the team slip from the top of the leaderboard down to third, behind Igor Lah's second placed Team CEEREF.
As a result, next week the crew on Charisma will be gunning to make amends and claim the 2018 title for themselves, having held the leaders 'golden wheels' for most of the 2018 season. "It's very fine line between winning and losing because it is incredibly competitive out there – we just keep chipping away and trying not to make too many big mistakes," Davies explains.
As one of the best racing destinations in Europe, Cascais delivered big conditions at last month's World Championship, which the sailors relished, and the same is predicted for next week's grand finale. With a four days of adrenalin-pumping, top of the range racing predicted.
"The course is interesting and challenging and the conditions test everyone as well." Downwind the RC44 one designs turned into rocketships, and occasionally submarines, as they tackled the rolling Atlantic swell Cascais is famous for. "They are cool," said Barker of sailing the RC44 in these conditions. "You just see the smile on everyone's faces when they come in. I think we had a top speed of 23.5 knots at the Worlds which was great."
Other big names in the race for the podium are Chris Bake's Team Aqua in fourth and Tobjorn Tornqvist's Artemis Racing in fifth, each with a two and three-point gap to bridge to make it onto the podium.
Also joining the fleet for the Cascias event will be guest helm Paulo Mirpuri of the Mirpuri Foundation. As a non profit organization, with the aim of contributing to a better world, the Mirpuri Foundation's recent campaign in the 2017/2018 edition of the Volvo Ocean Race helped spread the strong message of sustainability with 'Turn the Tide on Plastic' skippered by Dee Caffari.
As an experience in coastal sailor racing in various classes from Olympic boats such as Lasers, to cruising yachts, monohulls and multihulls this will be Mirpuri's first time racing an RC44.
To follow the racing live over the 14-18 November tune in to www.RC44.com.