Setting sail from Marina Lanzarote in the Canary Islands tomorrow is the RC44 Calero Marinas Cup, the first event in the 2018 RC44 Championship. But identifying potential winners and losers from this year's starting line-up is all but impossible. All of the top teams are returning, particularly 2017 championship winner, Igor Lah's Team CEEREF, and John Bassadone's Peninsula Petroleum, winner in this same venue of last season's concluding event. Meanwhile returning to the circuit is Frenchman Hugues Lepic's Aleph Racing with a powerful crew, also expected to perform well this year.
While the RC44 enters its 12th season, the owners and crews have lost none of their enthusiasm for the Russell Coutts conceived, high performance, container-transportable one design. As always, the bar continues to be raised, with teams tweaking their boats within the limits of the RC44 class rule and pushing the performance of their crew.
As Team CEEREF tactician Adrian Stead explains: "This is my fourth season in the RC44 class and, even though it is one design, you just can't stand still: People are constantly developing the rig, the sails, the team work, the boat preparation. You need to keep working hard to be at the front. The quality of this fleet is exceptional. There are World Champions, America's Cup winners and sailors and medallists on each boat. The people we get to sail against are awesome and you can't afford to make any mistakes because anyone can snap you up. But we're here because we enjoy the competition."
New recruit to the Slovenia champions is Spanish former round the world sailor Javier de la Plaza as trimmer. They have also had an 11th hour bowman change to Joan Fulli (from the TP52 Provezza) with their regular hand, Matteo Auguadro, ill.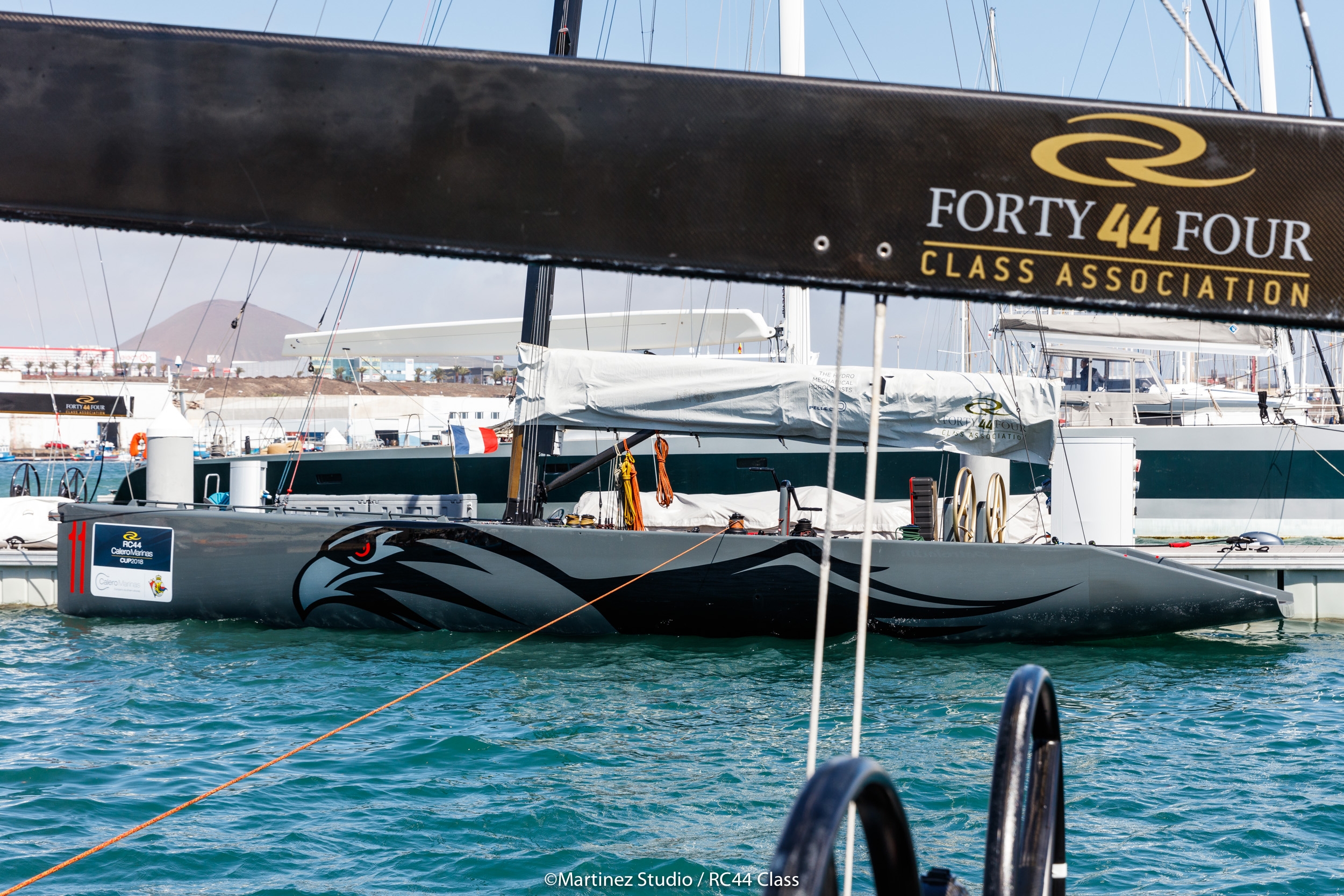 The Slovenian team is being further motivated with the hull of their boat receiving fresh branding. "The hawk is the new important thing!" quipped Igor Lah, stepping ashore wind swept from a practice session. "Today was my first time back after three months away and it was in 25 knots!" 
In addition their bird of prey emblem, Team CEEREF has teamed up with Nico Poons' Charisma. "We are just working together and sharing stuff in the same way as Aleph Racing and Team Nika are with their Quantum Sails," explains Stead. 
Peninsula Petroleum has new recruits from Lanzarote in main trimmer Nano Negrin and bowman Gonzalo Morales. "Making the change wasn't easy because the guys we had were great sailors and are as good as what we have now, but after seven years John and the team felt that we needed to make a little change and see if it is better. We are still very much a family," explains coach and reserve tactician, Gustavo Martinez Doreste, the third Lanzarote sailor in the team. 
For 2018 Chris Bake's Team Aqua and Vladimir Prosikhin's Team Nika are bringing back old faces. Team Aqua's tactician Cameron Appleton explains: "It was time to bring some new life back into the program, so it was an obvious choice to bring back Christian [Kamp] and Matty [Matt Cassidy] after their Cup commitments had finished." As part of owner Chris Bake's long term commitment to crew development, boat captain Aaron Cooper has been promoted to trimmer. "Hopefully it will strengthen the team," continues Appleton, "but it is not just that, it is about having a good time and having good relationships, putting together a group of people who Chris really enjoys hanging out with."
Team Aqua has been on the circuit from the outset and still the boat provides great enjoyment for the crew. "We went back out there today and it is just so enjoyable, a lot of fun," enthuses Appleton. "The boats are great, they reward being sailed well. They have got a lot of sail area and are narrow, so they are tippy and there are some techniques you have to master to do well. Then you look down the crew lists and you can't decide the favourite or who will come last: They are all really strong teams."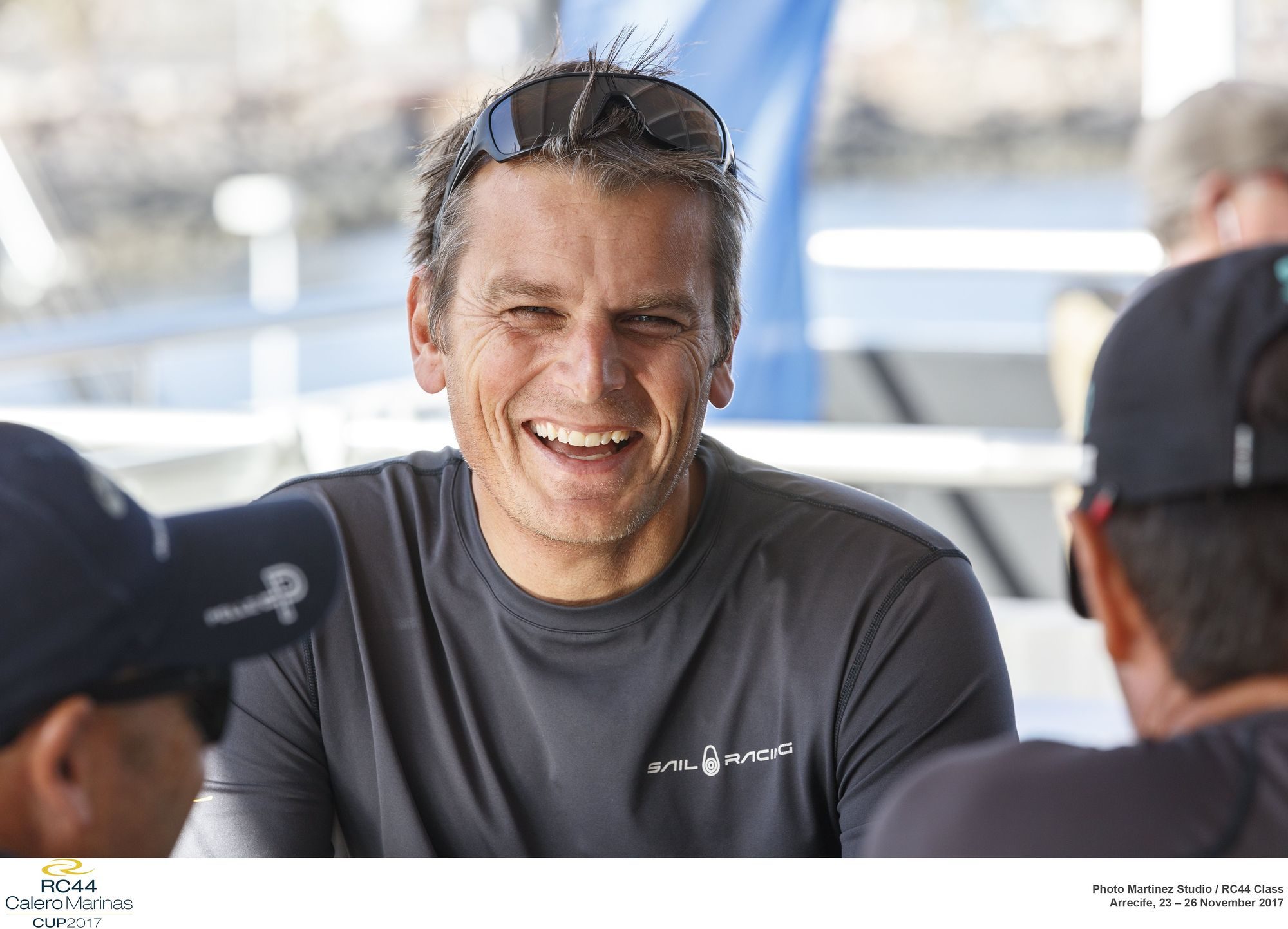 On Vladimir Prosikhin's Team Nika they have almost the same crew back as 'their year' - 2015 - when they won both the RC44 World Championship and the overall season. Greg Gendall and Ryan Godfrey who have moved to Team Aleph, are replaced by Kiwi America's Cup veterans, bowman Jeremy Lomas and pitman Sean Clarkson. "Vladimir was keen to sail with the same guys as we sailed with in 2015," explains tactician Dean Barker. "For him it is about enjoying the social side as well as the sailing and there is a nice feeling in the team."
Torbjörn Törnqvist's Artemis Racing also has crew changes this season with two time Olympic champion and team manager Iain Percy vacating the tactician's spot, moving himself to mainsheet. "We're going to mix up the tacticians this year," he explains. America's Cup helm and fellow Olympic medallist Nathan Outteridge is expected to be on for the second event of the season in Portoroz, Slovenia but for Lanzarote experienced RC44 tactician Andy Horton fills this role. "We're looking forward to sailing - it will be windy! We felt pretty fast today and we've been doing really well in all of the practice races. We just have to put it together," observes Percy. 
On Nico Poons' Charisma the only personnel change is 470 Olympic medallist American Morgan Reeser returning as coach. In addition to having their 'supreme team' crew back, including Emirates Team New Zealand tactician Ray Davies, they also have a complete new suit of sails. Plus, as main sheet trimmer Chris Hosking notes: "Nico is in good form. He is feeling relaxed and ready to enjoy his yachting."
Practice racing at the RC44 Calero Marinas Cup was cancelled today due the wind constantly blowing at 25+ knots, gusting to 35+ and 2.5-3m seas. Tomorrow the forecast is a more manageable 15-20 with a first start at 1130 UTC.