Australian Laser gold medallist turned America's Cup sailor Tom Slingsby has returned to the 44Cup this season after a five year hiatus to join Team Nika as tactician for Vladimir Prosikhin. This follows his time on board Nico Poons' Charisma during the Monaco-based Dutchman's second year in the RC44 class in which they won the first event of the season in Malta. Before that Slingsby raced with Dutch future Vendée Globe sailor Pieter Heerema on board No Way Back.
In recent years Slingsby has been a major feature of the Larry Ellison's Oracle Team, strategist on their winning AC72 in San Francisco and then as tactician and team manager for the team's AC50 defence in Bermuda (thanks to his American mother he holds joint US-Australian nationality although he is ostensibly 100% Australian). Most recently he has been appointed skipper of the Australian team on the new Coutts-Ellison SailGP flying catamaran circuit.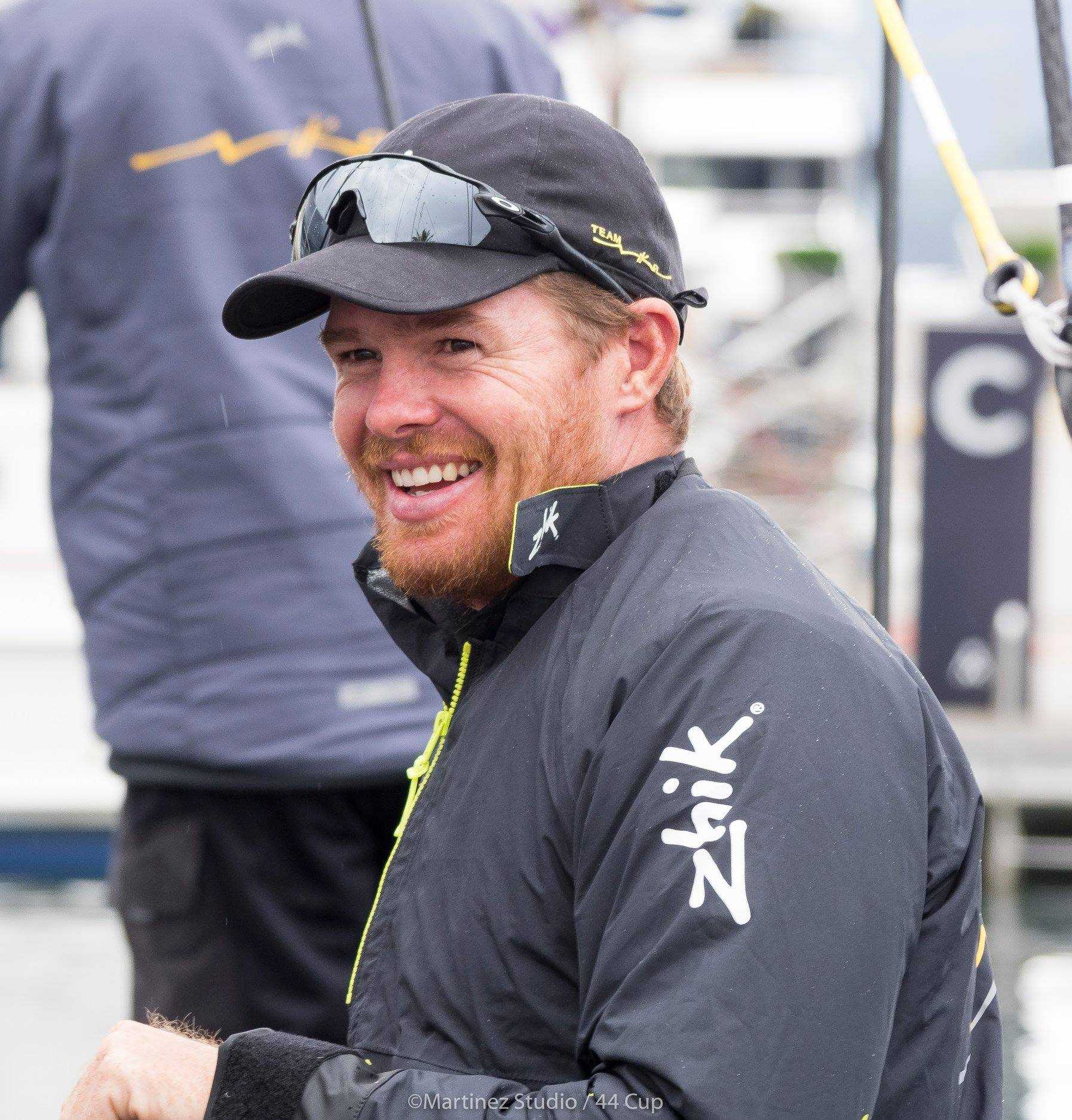 However this year Slingsby is attempting to travel less. "I have spent so much time overseas in the last 17 years I said I wanted to be in Australia more, because I have nieces and nephews and family who I want to spend more time with. I also have a dog – everyone who follows me on Instagram knows about that!"
So this year Slingsby is restricting his racing abroad to SailGP, the Etchells Worlds in Texas and the 44Cup.
So what is the attraction of the RC44? "The boat is great. While newer classes are all wide, TP52-esque types, the RC44 is a super sleek and fine – a beautiful boat. It is very high performance: Downwind you can do 20+ knots and upwind you do eight, and their performance in light wind is amazing. Plus there is a big emphasis on crew work – it is a great class."
But the boat is just one reason that the RC44 has remained resilient as a class while other 40 footers have come and gone. Slingsby observes one design classes often self-destruct when there is friction between owners, however "all the RC44 owners seem to get on well. After sailing there are drinks, and everyone converses - it is a really friendly class. There is a good social scene which is important. The owners have to have fun – it can't all be about results, there has to be a social aspect to it and the RC44 class does a really good job at that. The 44Cup owners are very loyal, energetic and active and because of them there is no chance of the class dying any time soon."
Alternatively classes tend to blow up if one boat starts winning because it has somehow got out of measurement. To prevent this the RC44s are vigorously policed (and self-policed), any changes to boats are strictly prohibited to ensure the fleet remains stringently one design.
It is also a considerable endorsement that while the RC44 owners have the means to sail pretty much whatever they want (some such as Artemis Racing's Torbjörn Törnqvist have even mounted their own America's Cup campaigns) they continue return to the 44Cup for their personal sailing.
Aside from his enjoyment of the boat, Slingsby is returning to the 44Cup because will get to sail with one of the circuit's most accomplished owner-drivers, Vladimir Prosikhin." We get on really well – he is a lovely person," says Slingsby, although he admits it takes a while for the relationship to consolidate. "Vladimir speaks perfect English, but we all mean different things when we say things. When I call something like 'coming up fast here' or 'bearing away hard' – he doesn't know what I mean by that, how much I mean, how quick to turn, etc. We also have different ideas of what we think works in the pre-starts and during the racing and risk management, etc. But that is just about 'time in the boat'. Vladimir is one of the top owner-drivers in the world and he is adapting to me very well. We'll have a good season, I'm sure."
Tom Slingsby is the latest in a hugely impressive list of tacticians that have sailed on board Team Nika, including Russell Coutts, Ed Baird, Terry Hutchinson and Dean Barker.
The good news for Team Nika is that the length of time the crew has sailed together as well as their calibre, means there is a very sound base from which to work. "Vladimir has sailed with Tomaz (Copi) and Zach (Zachary Hurst) on the trim for a long time – so there is a strong core team, they all trust each other and understand each other well. It is easy for me jumping into this."
It was perhaps for this reason that despite having a new tactician Team Nika still finished second at the first event of the 2019 44Cup in Montenegro. There Slingsby felt they were being too ambitious: "At the starts we were fighting for the ends and we should really have taken a step away from that and gone back to the basics, looking for a bit more room on the line. I hope by the next event we'll have that all sorted."
Surprisingly jumping between F50 flying catamaran to RC44 to Etchell doesn't represent a huge problem to Slingsby. "It is actually easy provided if I am sailing these boats regularly, ie I've sailed the RC44 in the last five years, which isn't the case right now! But once I've relearned the boat I'll be fine and I won't find it hard to make the transition."
More generally Slingsby says he believe he has hung up his Olympic sailing boots although he is still very keen to help the Australian sailing team in any way he can. Most recently for example he was sailing the Finn and even competed in the Finn Gold Cup but he says that this was a month long campaign and he didn't hold much in the way of expectations for it - it was more a means of helping the rest of the Aussie Finn squad. Given that Australia holds four of the top 15 positions in the Laser, he feels that they are also looking in good shape on the run up to Tokyo 2020. "If I could help them improve I'd love to be a part of that."
While Slingsby wants to travel less, there seems to be no let-up in his sailing in Australia. His favourite personal boat when at home in Sydney is the Moth and he is excited by the prospect of the next World Championship for the tiny flying singlehanded dinghy taking place in Perth in early December. On Sydney Harbour he also has a regular ride in the MC38 one design fleet, which like the 44Cup is a highly competitive, high performance fleet benefitting from a strong group of owners, although their competition is exclusively limited to Sydney Harbour.
And has he offered Vladimir a ride on his Australian F50? "Not yet, although I'm sure he'd love it," concludes Slingsby.