The 2017 RC44 Championship Tour comes to a close next week in Arrecife, Lanzarote with the RC44 Calero Marinas Cup, 23rd – 26th November. As the nine shore crews prepare to take to the water for the hotly anticipated final, we take a look back over the teams' performances this year to see how the fleet are stacking up on the starting grid.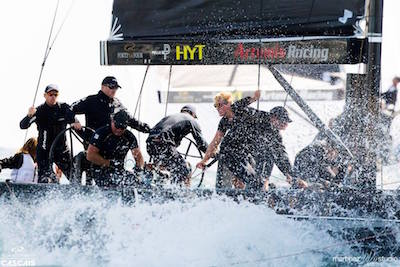 Artemis Racing Youth
It has been a busy year for the Artemis Racing Youth team. As a platform to launch young Swedish sailors into the world of professional yacht racing, the Youth team missed the first regatta of the season in Sotogrande due to their involvement with the 35th America's Cup. Since then the boat has seen significant crew changes, with America's Cup mentors Freddy Loof, Nathan Outeridge and, for the Lanzarote event, Iain Jensen all calling tactics onboard. A fantastic experience for the young Swedes but it has taken its toll on their consistency with results this season and they currently sit at the bottom of the ranking.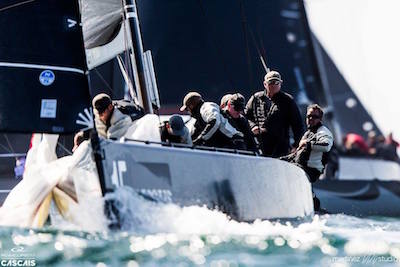 Charisma

When Charisma first burst onto the RC44 scene in 2014 it was in a blaze of glory, winning races and podiuming in regattas. After a slump in results in 2016 that continued into the beginning of 2017, owner Nico Poons has been keen to get back to his dream team. With Kiwi sailing legend Ray Davies back onboard in Cascais last month, everything fell into place for Charisma and the team shot through the fleet to finish third. With Davies onboard this will be a team to watch in Lanzarote.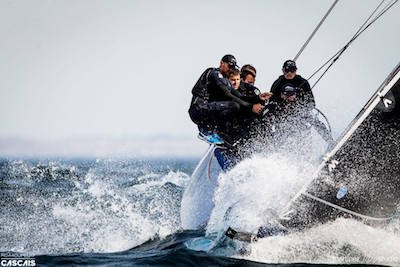 Artemis Racing

Like the youth team Artemis Racing have been juggling a busy year with all of their focus on the 35th America's Cup. Despite the pressure of America's Cup, campaign owner Torbjorn Tornqvist relishes the opportunity to race with his crew and they have put in a solid performance this year, finishing sixth in the first three regattas of the season. For Lanzarote Iain Percy will take over as tactician from Francesco Bruni.






Team Aqua

Team Aqua have had an uncharacteristically inconsistent season and currently sit sixth in the overall ranking. However, this is not due to a change in their crew or a drop in performance. According to owner Chris Bake it is due to the level of competition in the fleet rising: "Every day this season we've felt like we've been sailing well, but the fleet is so close now, it means every single mistake costs you no matter how small it is – there is no buffer anymore," he explained. Five times winner of the Tour and having podiumed in Lanzarote on three out of five regattas, the Calero Marinas is like a home from home for the team.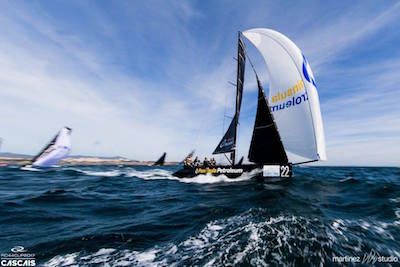 Peninsula Petroleum

Peninsula Petroleum have had an excellent year so far. They started strong; a second place finish in Sotogrande was followed up with a third in Porto Cervo and a fourth in Cascais for the Gibraltan team. But holding them down in fifth place on the overall ranking is an unfortunate seventh that the team suffered at this year's World Championships in Sweden, the only event that can't be discarded. You can be sure that the Spanish crew, led by owner John Bassadone and Italian tactician Vasco Vascotto, will be fighting to finish the season on the podium.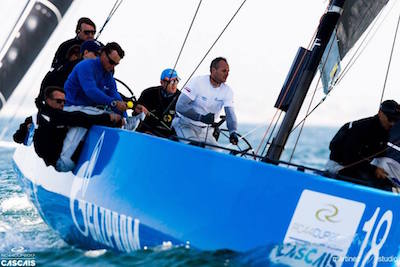 Broneneosec Sailing Team

This season's underdogs, Bronenosec Sailing Team, started the year with an all new crew of young Russian sailors and a brand new helm, stacking the odds against them in this well-established competitive fleet. Despite all this, the team have risen through the ranks and are tantalisingly close to the podium in fourth place overall, tied on points with Team Nika in second. 







Team Nika

Freshly crowned 2017 World Champions, no one on the dock wants to win more than Team Nika. For owner Vladimir Proshikin and tactician Terry Hutchinson this season started frustratingly slowly with a fourth and a fifth in the first two events but was followed by the elation of the World Championship win in August. Always the trick for Team Nika is controlling their excitement and expectation on the water; if they are on form here in Lanzarote they could easily snatch the Tour win.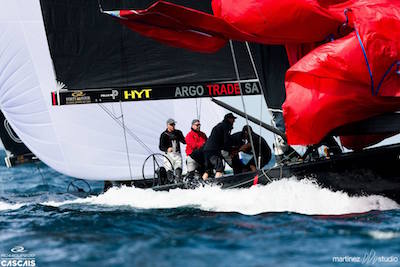 Katusha

Everything has fallen into place this year for Katusha. Alexander Novoselov has led his crew to take not only their first ever regatta win in Porto Cervo but followed it up with a second regatta win last month in Cascais. Even with a change of tacticians mid-season, as Ed Baird steps in for Andy Horton, the crew has coped with the change seamlessly, making them a serious challenge for the title.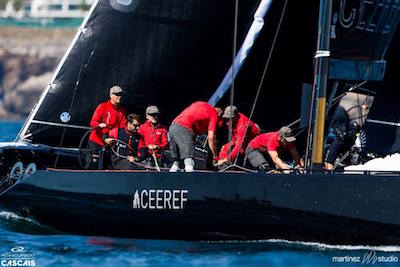 Team CEEREF

Dominating this year's podium at almost every event, Team CEEREF have shown exactly why they were crowned 2016 Tour and World Champion.  Other than a seventh place at the start of the season, Team CEEREF have perfectly executed a second place at every other event this year. Owner Igor Lah and Adrian Stead are setting the bar high. They narrowly missed out on the World Championship win to Team Nika and they are not going to let the Tour title slip through their fingers too.