Starting tomorrow is the 44Cup Palma, concluding event of the 2019 44Cup where the overall winner will be decided. At present two teams, Chris Bake's Team Aqua and Vladimir Prosikhin's Team Nika, are top contenders. Team Aqua has been a late riser having won the last two events, starting with the RC44 World Championship in Marstrand, Sweden in July. Team Nika has not won an event in 2019, but has been consistent runner-up in three events and is now lying just one point from first.
"We have to win here by two points to win the season, so it is a challenge," observes Vladimir Prosikhin – a tiebreak would still favour Team Aqua having finished ahead at the World Championship. "Everything looks good, but Team Aqua is strong, a serious challenge and they are at their prime while we were second both times!
"I remember it was the same between us and Bronenosec in 2015 in Virgin Gorda when they had to win two points and have one boat between us, but in the very last race there was a huge storm and everything changed - we finished just behind them and won that year."
Being the last event, scores are non-discardable, so it is still possible for any of the top four teams to win overall. In contention, currently five and six points from first respectively, are Igor Lah's third placed Team CEEREF, winner in Montenegro, and Aleph Racing of France's Hugues Lepic, winner of the Adris 44 Cup in Rovinj, Croatia, currently fourth overall.
Any of the top seven teams can still reach the podium from Nico Poons' Charisma, the 44Cup's defending champion, but currently in seventh place after another up and down year, to John Bassadone's Peninsula Petroleum or Torbjörn Törnqvist's Artemis Racing, all currently within one point.
What will shake things up is launching into the unknown. Palma is a top destination for yacht racing, but oddly it is the first time in 12 years of RC44 competition the circuit has visited. While the vast majority of the 44Cup sailors have competed here many times, few, if, any have raced here in November.
For Peninsula Petroleum's tactician Ed Baird this will be his sixth time racing here in 12 months, included winning his class at the season opener, PalmaVela, the season opener for the 44Cup's hosts this week –Real Club Nautico de Palma. He says the big unknown will be the weather. While summer events here rely on the sea breeze, this won't occur mid-November.
"In winter time you are at the mercy of fronts. Hopefully it doesn't get too rainy and cold," says Baird. The America's Cup winning helmsman anticipates all sorts of conditions: "One day with big swell and strong wind and other days when it is windy, but smooth and shifty, and other days a little lighter."
As to the prospects for Peninsula Petroleum anything is possible. Loosely they are the 'home team' as their crew is mostly Spanish. However they haven't won an event since 2017. "We are learning a lot of things together," continues Baird who took over as tactician at the beginning of this season. "The first three events were a little heart breaking because we had chances of winning all of them going into the last day and each time we ended up just behind the front group. Then Cascais was tough, and we have put that behind us."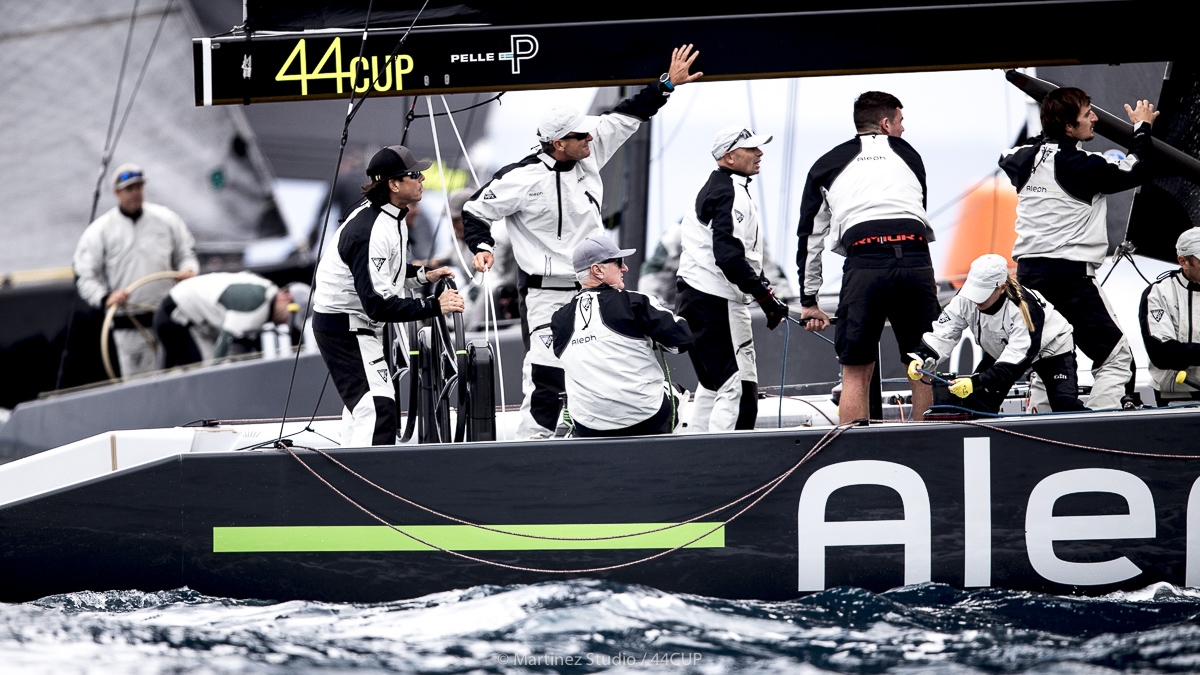 Artemis Racing's coach Tom Burnham races here in other classes and has been a Palma regular for 15+ years. But not in November. "Palma is a great city, a cool place to sail, we love sailing here - we have been here a million times on other boats. It is nice to be back at a different time of year."
Burnham compares Palma this week to PalmaVela: "It could be a windy event and shifty offshore, which is similar to when we are here at the beginning of the season. There are a bunch of fronts coming through....but that's nice for a class as experienced as this - an unknown for everyone which makes it more of an open race course."
Meanwhile for the backmarkers there is now no pressure and anticipated is an inter-Russian battle between Bronenosec Sailing Team and Tavatuy Sailing Team, currently separated by one point. "It is very close at the top and very close at the bottom!" observes Bronenosec's Kirill Frolov, for whom it is his first time racing here. "It is very interesting because with the breeze from the land it is very shifty, with 60° shifts. We call them helicopter gusts."
Racing starts tomorrow, Thursday 14th November and concludes on Sunday 17th when the 2019 44Cup champion will be crowned.