Day one of the RC44 Portsmouth Cup saw five Ellen MacArthur Cancer Trust graduate volunteers - young people who sailed with the Trust when in recovery from cancer and now volunteer on the trips - amongst other guests, take to the waters with the elite race crews of the RC44 Class.
The group were invited along to join Wednesday's match racing by Chris Bake, host of the Portsmouth Cup and owner of the British contender, Team Aqua. Chris speaks about his support of the Trust: "Ever since I found out about the Trust I've been a big admirer and supporter. The work that it does with young people, putting them in a position where they can excel under their own ability and initiative and gain the confidence from that – I think it's just amazing!"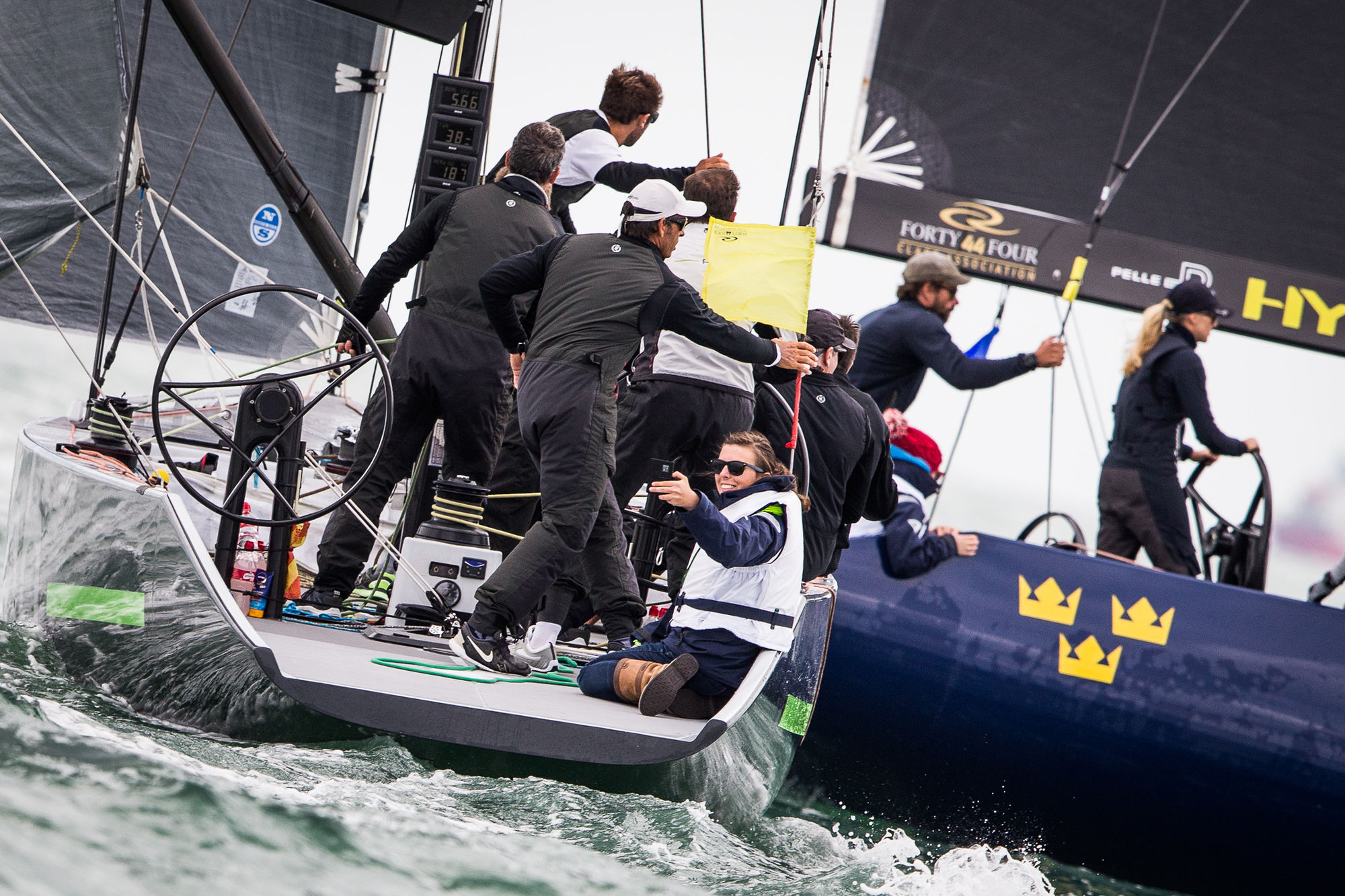 Launched in 2003, the aim of the Ellen MacArthur Cancer Trust is to give young people in recovery from cancer the chance to rebuild their confidence through sailing. Chris continues, "The unique thing about sailing is it's never about the individual, it's about the team, and working out that everyone has a role to play to bring the team together and make it work as one."

Having travelled from various regions around the UK, the young people, aged between 19 – 23, boarded the RC44 boats as 9th man for the match racing out in the Eastern Solent off Southsea. Positioned at the back of the boat, the five young sailors sat behind their allocated helmsmen and tacticians, listening to the on board instructions in this close quarters racing. George Paxford (19) from Wiltshire described his experience on board French boat, Aleph Racing, "It was really incredible to see them all working as a team and being able to experience how fast the boats go. After today, I want to go and learn how to race!"