The RC44 Class Association announces global mobile provider Forbesfone as Official Telecoms Supplier to the RC44 Championship Tour.
The partnership will ensure the Tour becomes even more accessible to its global fanbase with the introduction of live GPS tracking via TracTrac at every event. Allowing fans to follow the racing from the comfort of their own home.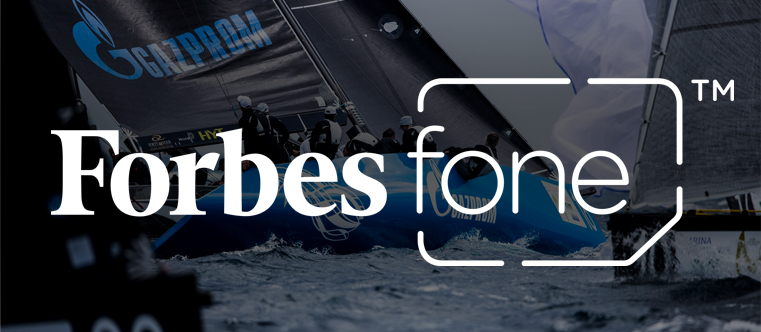 "Collaborating with an international event of this calibre, viewed by fans worldwide, only serves to highlight the importance of staying connected, anywhere around the globe," Antoine Bartolo, CEO of Forbesfone said. "While it is also an honour to be associated with this prestigious organisation, both parties will undoubtedly enjoy mutual benefits from this partnership and we look forward to successful seasons ahead."
Forbesfone™, a partner of Forbes LLC and the popular Forbes magazine, offers a global mobile roaming service. The team at Forbesfone have created the best mobile roaming product on the market designed for frequent travellers, minimising roaming costs, while delivering the highest standard of service. Hotspot hunting and mobile bill-shocks are a thing of the past with Forbesfone's global mobile service. A perfect solution for the 150 sailors and staff that travel the world as part of the RC44 Championship Tour.
Halfway through the 2016 season the RC44's five stop international circuit has already seen the fleet of 11 boats battle it out in the crystal blue waters of Bermuda and compete for the World Championship title in Sotogrande, Spain. Next month the fleet will make its UK debut for the RC44 Portsmouth Cup, 13-17 July, where Forbesfone will keep the team connected on the water with the live GPS tracking system thanks to TracTrac and live racing blog, updating fans across the globe on all the action blow-by-blow.
From there the fleet will move on to the RC44 Cascais Cup, Portugal in September and finally wrap up the season at the RC44 Valletta Cup, Malta in November.
For more information on Forbesfone visit www.forbesfone.com.