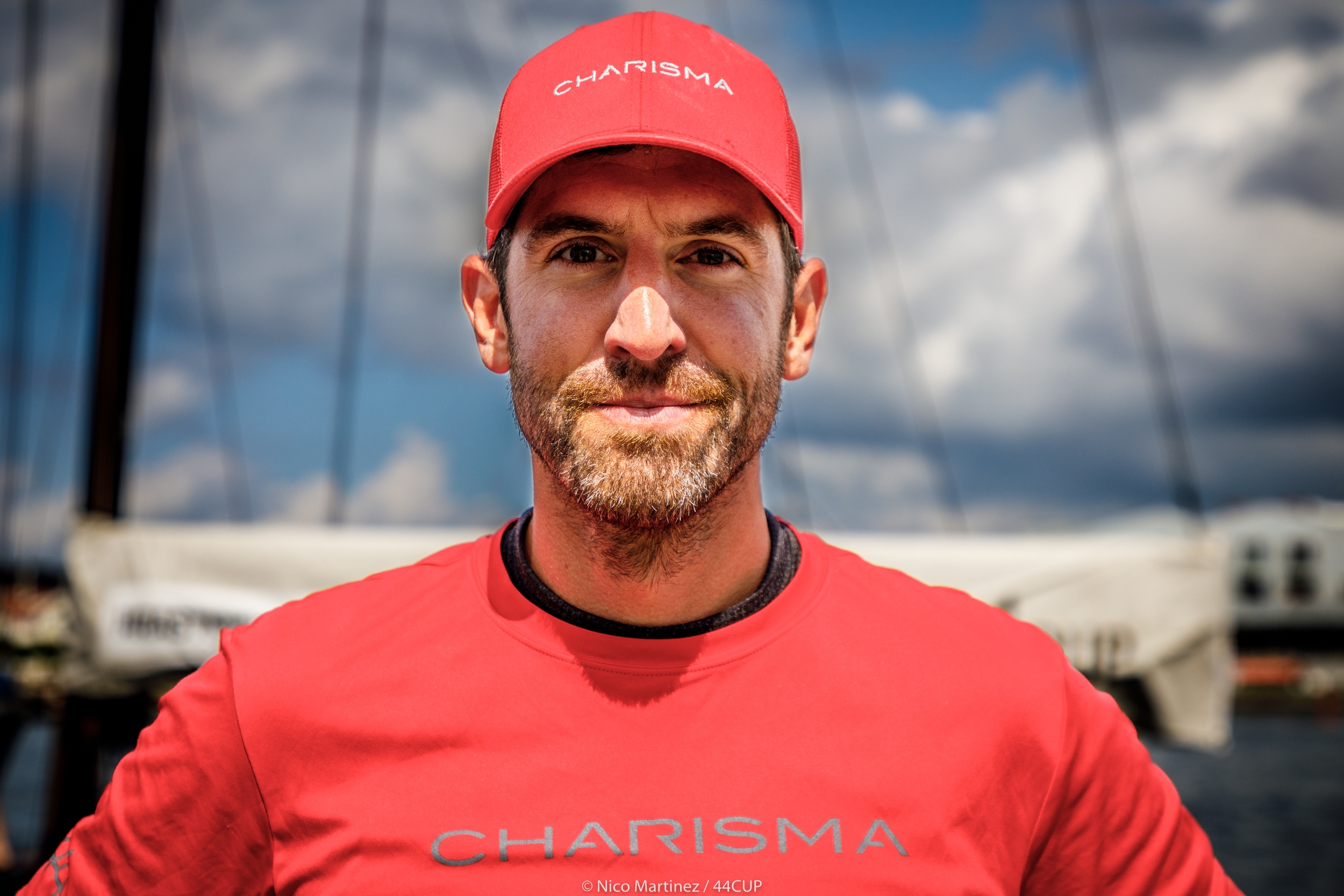 Ivan Peute started sailing optimists at the age of eight, but six years later had transitioned into bigger boats. Winning his first World Championship in 2005 in the J22 class, he has since won four other World Championships, one being the 2011 RC44 World Championships with Artemis Racing. Off the water, he is a respected rigger within the industry and contributed to finishing the builds of two RC44 boats in 2014. We speak to Ivan to get a further insight and understanding of his role within Team Charisma and how he got to the top of the industry.
Tell me about your position on board and what makes you good at it?
My role on board is being the bowman. That means that I'm responsible for everything that happens on the bow of the boat. It depends on the size of the boat to how big the bow team is. But on the 44 I'm on my own. In the morning I will prep the boat before dock out, making sure we have the right sails packed, all the sheets are lead correctly and the inside of the boat is organised. During a race a bowman needs to spend as little time as possible on hoisting and dropping sails. Every time you go to the bow of the boat it is a performance loss and a distraction for the helmsmen and crew, so to be a good bowman you need to be organised but flexible because situations can change quickly.
In the pre-start I give verbal input and hand signals about the time to the line. I will tell the crew when to hold course, slow down or speed up. Communication like this is vital but also before and during every manoeuvre, I always try to paint the picture to the people around me so they have an idea of what is coming.
What do you think the most important skill to have as a pro sailor?
Not one skill makes you a good professional sailor; it's the right mix of skills. Like in any other sport, you need to be determined to achieve goals and have the desire to win. The number of crew members in the teams that I sail for can vary a lot so working comfortably in big groups is a must. It's also critical to know when you can say something and when it's better not to say anything.
What do you think makes a winning team?
It comes down to the right mix of different personalities with a positive attitude and the skills to get the job done. Nobody is the same, and certain positions onboard require a different personality type. Sailing teams spend a lot of time together and go through a lot of highs and lows. It's essential to learn from the races you lost and analyse the races that went well. That's how you can benefit from those experiences, and that's how you get progressively better.
How did you get into yacht racing?
I sailed dinghies but never at a high level. I started sailing on yachts when I was 14 years old on a 29-foot racer-cruiser that we sailed every weekend. After a year, the owner sold the boat and got himself a proper race yacht. We went as a team to Roy Heiner to follow specific courses at his sailing academy. The course were about the weather, rules of sailing, tactics and boat handling. We trained a lot, swapped positions, and started to specialise ourselves in the end. This was the first time I was introduced to a professional environment in sailing. We didn't get any money for it, but it was an investment in ourselves.
I started to sail as much as I could next to my studies—everything from handicap racing, match racing and one design. After winning more and more, I got the invite to sail as an amateur for the Mean Machine team. When I look back, this was a defining moment and the real accelerator of my sailing career. Because of this chance, I was able to sail with and against the best of our sport. It was fantastic to see the level of boat preparation, sailing skills and what pro sailing was about. Slowly my network was growing, and before I knew it, I was able to sail for other teams as well.
During these years, I managed to graduate as a naval architect. But I reached a turning point where I said to myself either I stop sailing as an amateur and get a "normal" job or I'm going to give everything for two years to see if I can become a pro sailor. And that's what I did; since then I have never looked back.
Who would you like to thank for taking a chance on you?
That list is long! Throughout my sailing career, different people have been important at different times. You need to have someone who trusts you. I am super grateful for the chance certain people have given me to prove myself. I try to do the same now when I see young talented sailors. Unfortunately, there are not that many pro/am classes anymore where we can give young people a chance.
What is your first memory of sailing?
My mom and dad had a 7-meter long sailboat. When it was nice weather we often went for a sail on the river. I always wanted to steer the boat but my mom thought I was too young, so I had to take sailing lessons in an Optimist. I remember one of my first training weekends, I was eight. It was pouring down with rain and pretty cold. Some of the kids were sailing with proper foul weather gear, and I was in some cut off jeans and a simple rain jacket. But I didn't care and loved every minute of it. Being on your own and in control of a sailboat at such a young age gives you an enormous feeling of freedom and responsibility.
At what point did you realise you had made it?
I don't have that feeling; actually far from it. There are still so many things I would like to achieve. This varies from family goals, sailing certain events and sailing with people I have never sailed with before. I'm 38, that sounds old to some of you, but in this industry that's still very young. So hopefully enough time to enjoy all the opportunities!
What has been the most exciting moment of your career?
Luckily there has been quite a few of these moments—the feeling of being capable of winning events or winning seasons in the last race of a regatta. Sometimes everything falls into place, from having a boat that is competitive to being part of a team that really works well together. This is probably the addictive part of the job, to try to get everything right what you can control. These moments are special to me and that's what keeps bringing me back.
What has been the worst moment of your career?
The worst moments are probably getting injured. Missing events because of an injury always makes me feel that I've left the team in a compromised position. You can compare it with the feeling of losing races because of a mistake you have made. If this happens, it's about what you learn from it and prevent yourself from doing it again.
What advice would you give a 16-year-old wanting to follow in your footsteps?
Go out there and try to find a boat you like. Start building a sailing CV with some good results. Results will do a lot of the talking. Get good at different positions and specialise yourself in one of them. Being a good sailor is not enough. You need to bring more than only your sailing skills to the table, a second skill set is important to have. This can be everything from rigging skills to boat building or sail making skills. If you want to achieve something in this industry, you need to let people know who you are. People need to know that you exist and that you can be a new crew member in their team. Last but not least, don't be shy about working. If you don't know what needs to be done, ask if you can help, there is always plenty to do on race day!
What has sailing taught you?
That doing something you love is crucial in life. It's hard to wake up for something you don't like, so make sure you enjoy the things you do. Sailing also taught me that you have to keep believing in the fact that situations can change and that you have to be ready to take the opportunity when it arises. In sailing you have a saying; 'It ain't over till the fat lady sings'. Boats in front of you can blow up their kites, missing a shift or puff and that's the same in your daily life, when things are tough, you must remember there will always be a better time.
What do people not realise about the industry?
It has almost a family-like atmosphere with very passionate people who are doing what they like.