RC44 sailors come in all shapes and sizes. The burliest grinders can weigh in at 110kg. Conversely, at the other extreme is Peninsula Petroleum's Italian crewwoman Flavia Tomiselli, barely making an impression on the scales at 50kg.
Tomiselli got signed up to sail with John Bassadone's Peninsula Petroleum in January having spent the previous season and a bit before racing with Bronenosec Sailing Team.
Returning to Sardinia this week is nostalgic for Tomiselli. While she is originally from Rome, she used to come to this Italian island annually on her family holidays. It was also where, aged 14, she first joined a sailing school. "I loved it from the very first moment," she remembers of her adopted sport. "I got passionate about it and I just wanted to do it more. Then I became an instructor, but it was all mostly for fun, not so serious."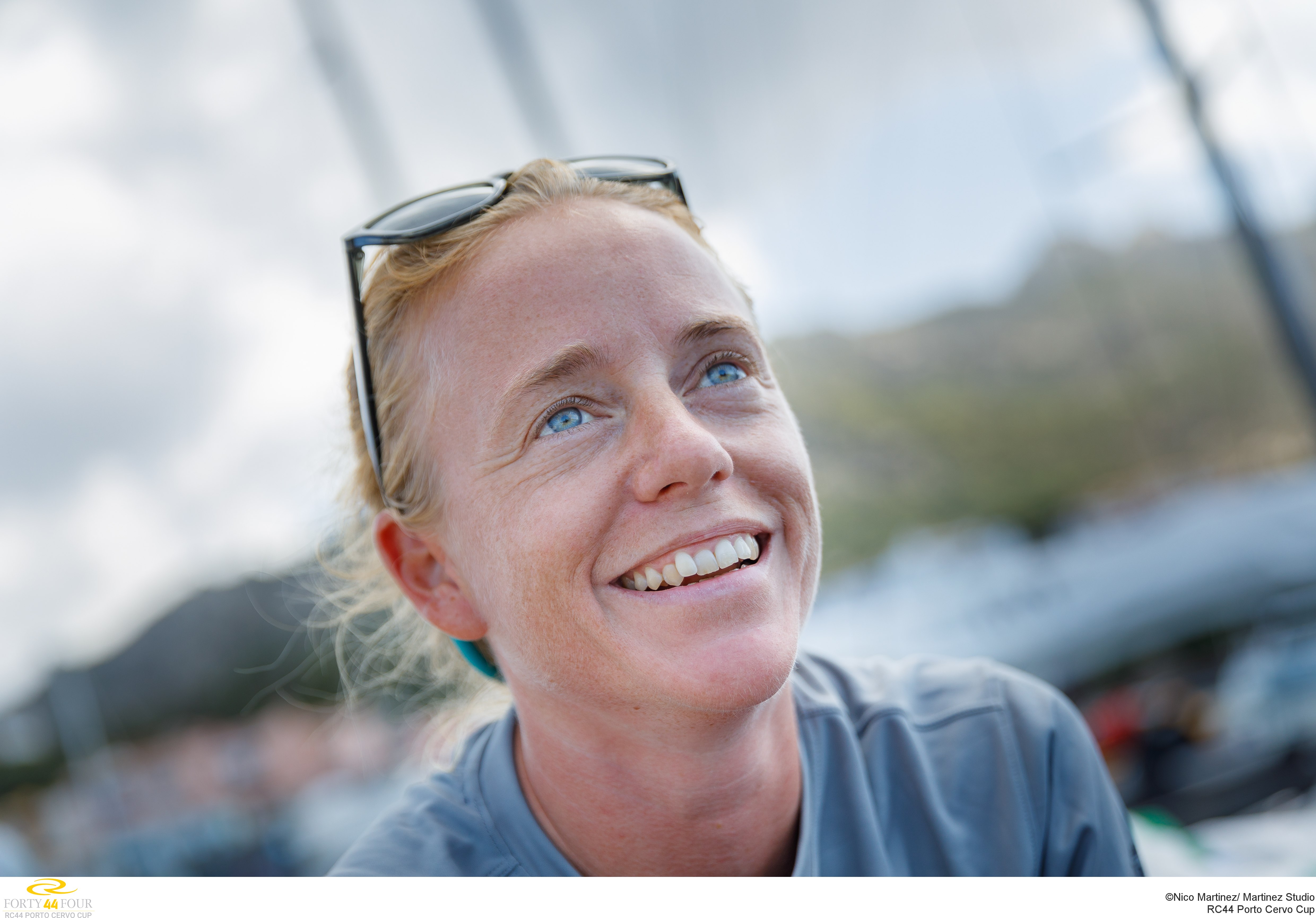 From dinghies, typically doublehanders such as the 420 or 29erXX Tomiselli graduated up to keelboats, initially racing on sportsboats such as the Melges 24 and Este 24. This she thoroughly enjoyed: "I move quite well on board and I feel comfortable on it," she says. On the Melges circuit, where she raced on board Nicola Ardito's Little Wing, she first got a taste of her future, racing with professional sailors. From the 24 she graduated up to the Melges 32, competing on the Malafemmena and Synergy boats both at European and World championship level. 
Sailing with leading Italian tactician Michele Ivaldi on Synergy led to Tomiselli being invited to make the leap to Bronenosec Sailing Team's RC44 in 2015. While on the Melges her nimble frame and athletic disposition made her an able bowman, typically on the RC44 she works the front end of the cockpit alongside the pitman. "The RC44 is a very physical boat, so I just help around, especially in the manoeuvres, during hoists, etc. You definitely need an extra pair of hands – it makes manoeuvring easier."
Significantly Tomiselli's feather weight means she can join an RC44 as an extra crew, enabling her crew to sail nine up, rather than with eight, while remaining within the RC44's all-up maximum crew weight of 680kg. When she first joined Bronenosec Sailing Team, she was taking over a role previously held by owner Vladimir Liubomirov's daughter Polina. However her joining Peninsula Petroleum this season has required John Bassadone's crew to go on a strict diet to comply with the crew weight limit. 
As to how she finds the RC44 class, Flavia says: "Obviously the level is very high. In the Melges you have a lot of very good sailors, but here there are all the top sailors. And the boats are really cool. I like doing all the manoeuvres. Everything is very well organised and on the water it is good. There is very little stupid waiting around."
As to where Tomiselli's future lies, she is unsure. The RC44 is the only regular sailing she can do these days while holding down her full time job as a project manager for Doyle Sails in Palma. There, she typically works on superyachts, while recently she oversaw production of the new wardrobe for the J-Class, Shamrock.
Tomiselli is also one of the few women to compete on board an RC44, however this, she says, in no way phases her. "I studied nautical engineering in La Spezia, so I am used to being just with men. They treat me like one of the boys. They don't give me any discount on the boat, but they are gentlemen on land. I would like to see more girls sailing on these boats. It is a very physical boat and obviously people have different body shapes, so if you had an all-girl team, I'm sure you could do it, but you would need more people."
If a bigger opportunity arose, such as position on a Volvo Ocean Race team, she would be interested but personally, she says, she prefers diversity in her professional life. "Given what I studied, I like doing a bit of everything. I like being in the office. I like to see both sides. With the sails it is cool because the process is short - you design the sail, make it and then you see it working on board. I like the engineering that is behind it and the sailing. I particularly aspire to keep learning."