After the 2016 season final in Malta last November became one of the closest fought finishes in the RC44's 10-year history, 2017 is expected to be not only faster but also much tougher physically. So, as the RC44 Sotogrande Cup is fast approaching it can only mean one thing for the sailors – lots more training!
We caught up with Team Aqua's coach Andrew Palfrey to find out how the teams are preparing for a faster 2017 racing season.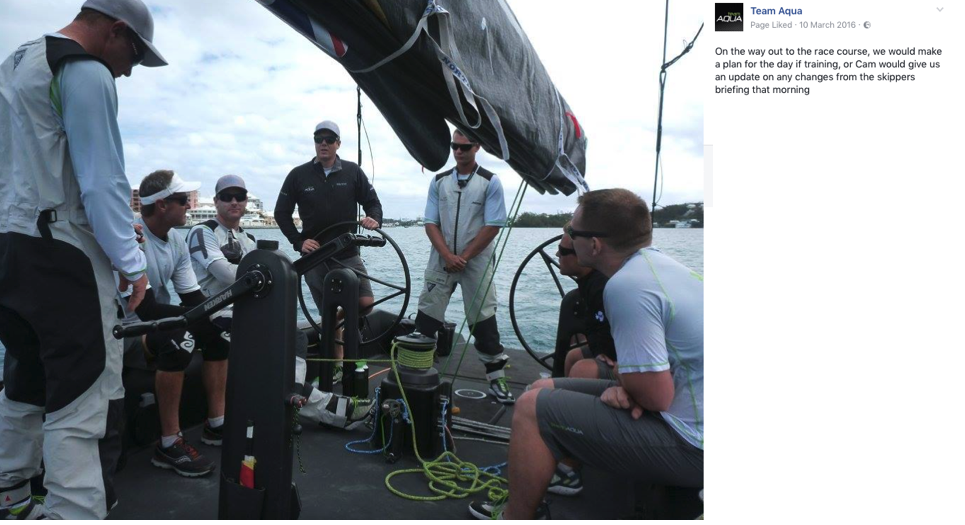 According to Palfrey sailing fitness can be broken down into three fundamental components – simply being fit enough to do the job, being fit enough not to get injured and finally, most importantly, being fit enough to recover.
It is easy to imagine sailing as a gentry sport, racing in the warm, calm waters of the med, but with three to four explosive races per day over a four-day regatta, often in punishing conditions. Every sailor needs to be prepared for the trauma and knocks that the body takes, the muscle tears in their arms and shoulders and the ability to almost instantly recover in the short 10-minute break between each 40-minute race.
"Fitness is a basic essential for all the guys on board, and it is geared towards avoiding fatigue," says Palfrey. "Sailing is a mental game, a game of decision making for every sailor on board, not just the tactician. Each small decision or priority that is made influences the overall performance. If we have a crew member not switched on because of fatigue, mistakes are made. In a fleet as tight as the RC44, a simple mistake is the difference between first and last."
A good example of what the guys go through physically on board is the pitman. "From my observations, it is the most physical role on board. The pitman must bring the runner load up from zero after each tack, using a top handle winch. This is fundamental to the boat's performance.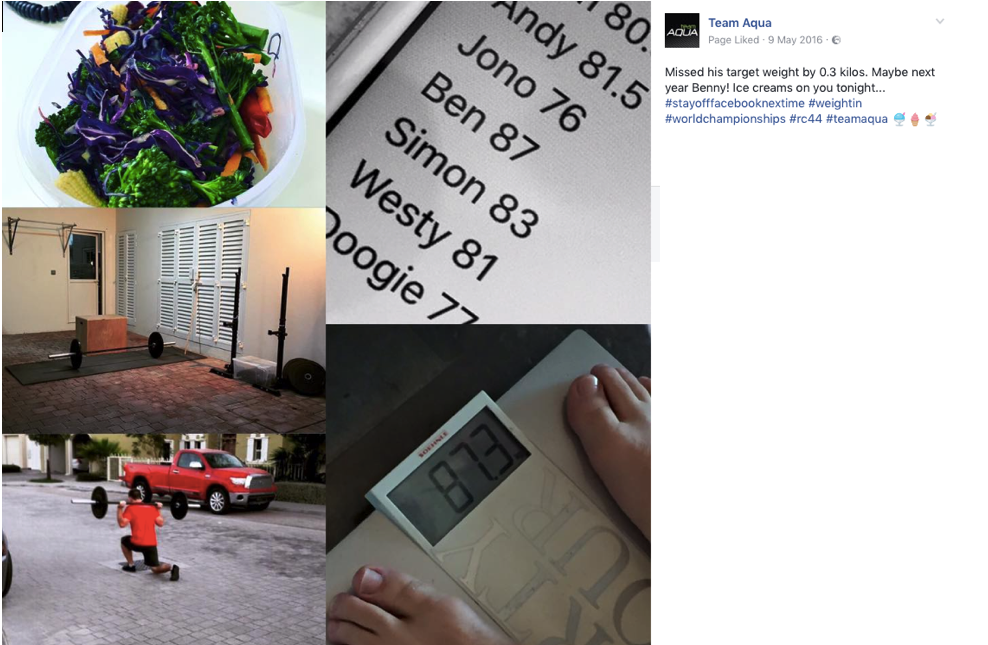 "A typical racing scenario is approaching the line on starboard tack to start. The pitman will have been grinding the runner load up for best performance off the start line. But let's imagine they don't get off the line well. They immediately tack onto port to clear their lane, so another big grind. Then there is a starboard-tack boat coming so they must tack back.  Yet another big grind. The pitman will have been going full-gas for three minutes just to get clear of the start line. Sure, the grinders work hard, but the pitmen work harder in this class. But each role has it's specific difficulties and required attributes. The trimmers need to be agile, quick on their feet and clear in their minds." Palfrey explains.

 Another challenge for a lot of the teams is the relentless nature of professional yacht racing with many of the RC44 sailors also competing with the TP52s and America's Cup. "It's pretty much back-to-back with travel between events and family, so once the season has begun if you haven't done the work in the gym, if you're not fit, it's really hard to catch up. The winter breaks are important for the guys to condition themselves," he adds.  
The RC44 regattas like most sports, are now surrounded by data, instruments, cameras and making it very easy for the teams to focus in on the numbers and results as a pure form of data. But Palfrey is taking a different route with his team and focusing on the decisions which are driven by the mental state.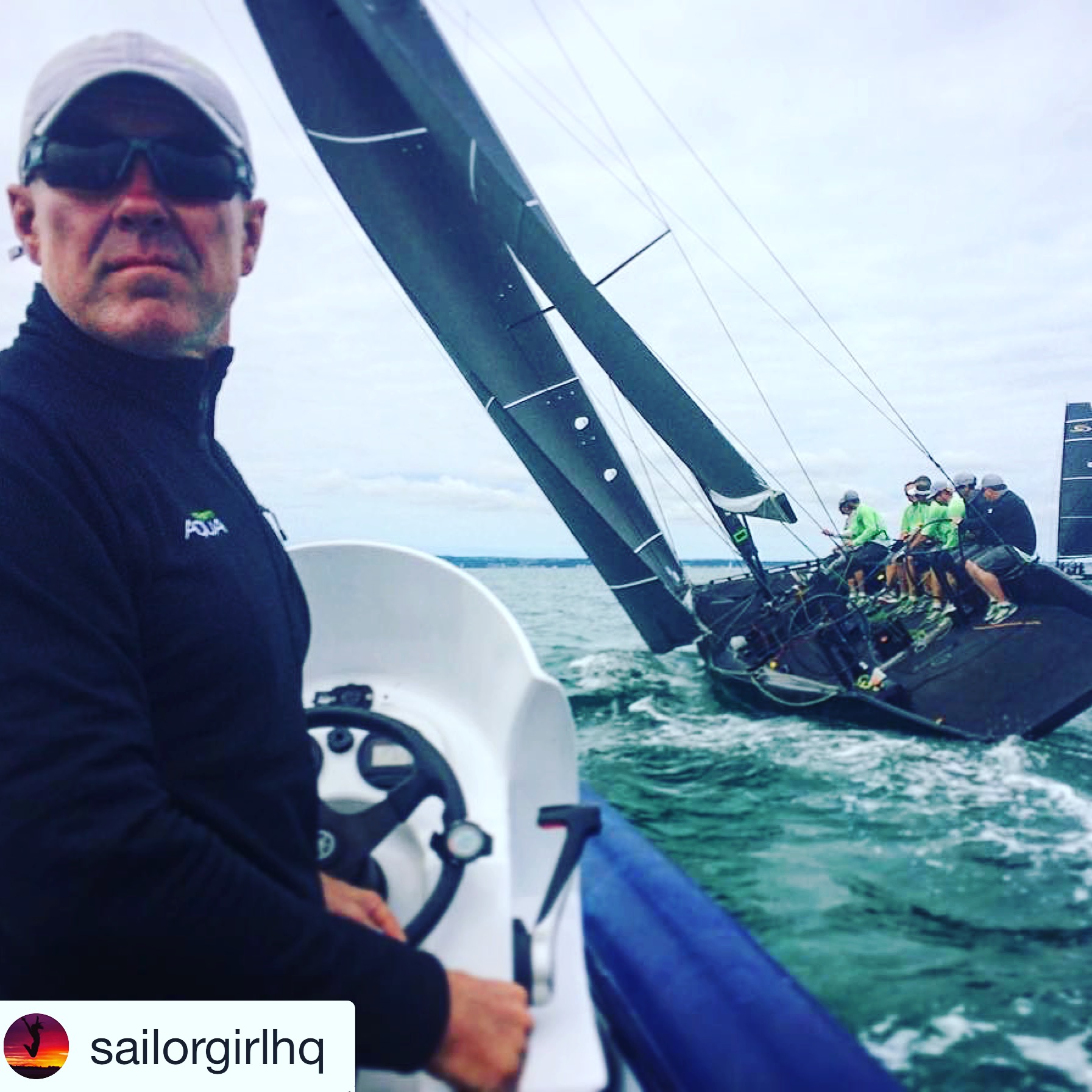 "With Team Aqua we try to look at the whole picture. Every night before our informal debrief and dinner we go over not only the race orientated feedback but what I call the 'grey matter'." Palfrey takes into consideration if the sailors slept well or if they liked the food on board, "It sounds fundamental, but it will often get overlooked - the guys just won't say anything, and it can have a huge impact on performance if we don't address it on day one."

It is just as much the role of the coach to keep his crew mentally on form as it is physically. "As we get deeper into a regatta, it's interesting to notice certain teams coming up in the rankings. Part of this can be attributed to fitness, particularly at a windyvenue." says Palfrey. "You will see some teams drop away and others break through, this is all part of how the team is managing in terms of mental strength, dealing with scorecard pressure, decision making and fitness or fatigue." 
To cope with the emotional rollercoaster of an event and to make it through in good shape to the final day of racing the sailors are always trying to flat-line their emotions, "that means that if you're winning, you're not too excited and if you're going badly you're not too dark. We've all had our hopes beaten up by this sport at various times in our sailing lives. I think this why even the best sailors display humility."
The 2017 RC44 Championship Tour kicks off in Sotogrande, Spain next month over the 27-30 April. Follow Team Aqua on Facebook @TeamAquaRacing and Instagram @teamaquarc44 for a behind the scenes look at an RC44 team.