For its thirteenth season, the RC44 Championship Tour has been given a makeover and has been rechristened the 44Cup with a more modern logo in carbon black and neon yellow.
"Rebranding is a standard marketing procedure in the corporate world," says Chris Bake, who has campaigned Team Aqua continuously from the very dawn of the circuit. "The 44Cup continues to provide the most exciting, rewarding and cost effective owner-driver one design racing there is, but, after 13 years, we felt it was time to give the brand a cleaner and bolder line - a positive fresh statement. It feels to me that the circuit is getting a second lease of life."
Frequently at this stage of their lives one design classes get superseded, often wrongly. However a strong, enthusiastic group of owners including Bake, 2018 circuit winner Nico Poons, reigning World Champion Vladimir Prosikhin, plus Artemis Racing's Torbjörn Törnqvist, Team CEEREF's Igor Lah, Peninsula Petroleum's John Bassadone, Bronenosec Sailing Team's Vladimir Liubomirov and Kirill Frolov, Aleph Racing's Hugues Lepic, among others, remain staunchly committed to both the 44Cup and the Russell Coutts inspired one design yacht they still very much enjoy racing on it. For this season they will be joined by new boat Tavatuy Sailing Team.
"The RC44 is very elegant and was ahead of its time," continues Bake. "We can race it well in 5 knots or 25 knots. It has all the tweaky things like the trim tab that we can thank Russell for. For owner-drivers it is thrilling to sail and a delight and - at times - a challenge, to steer. But best of all you get to experience grand prix racing at its highest level, sailing with some of the world's top crew, but with costs controlled: It is a strict one design, numbers of pro sailors and new sails are limited, plus the boat was designed to fit into a standard 40ft container for easy shipping."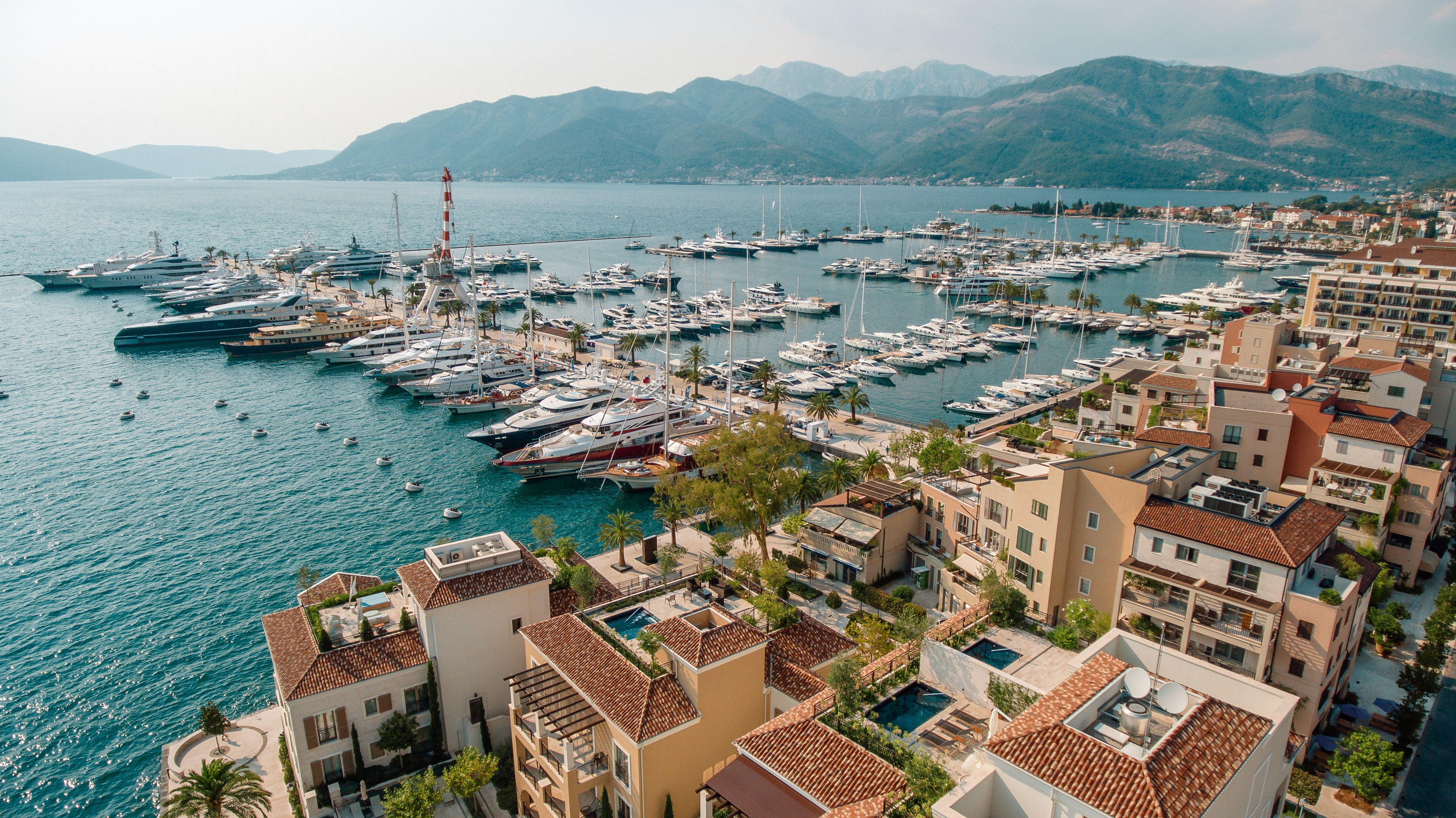 Two new venues for 2019
In 2018, the circuit returned to Portorož, Slovenia. For this season the 44Cup will also kick off with its first two events on the Adriatic.
For the first time the circuit will visit the country at the opposite end of former Yugoslavia from Slovenia – Montenegro. Taking place over the second week of April, the 44Cup Porto Montenegro will be hosted by the world-renowned superyacht marina.
"We are excited to host the fleet for the first time in Porto Montenegro and Montenegro in general. Over the course of the years, we've been working hard on improving sailing in the Boka Bay bringing numerous international regattas and professional sailors to home waters. Hosting the 44Cup marks another level of events here at Porto Montenegro – we look forward to the races," said David Margason, Managing Director, Porto Montenegro.
Porto Montenegro is situated in Tivat on the Bay of Kotor, virtually landlocked from the sea. Its setting is spectacular, nestled between mountains and vast fjords to Venetian hamlets and untouched parks. Home to two UNESCO World Heritage Sites, Montenegro is firmly on the ascent as a tourist destination.
"I think it won't be that windy, but it is very beautiful and I am looking forward to going there - it's great to take the fleet to new venues," said Charisma's Nico Poons, who will be hoping a good result in Montenegro will put him on a firm footing to defend his 44Cup title.
From Montenegro, the 44Cup returns north to the west side of the Istrian peninsula. Located some 70km south of Portoroz, and in Croatia rather than Slovenia, Rovinj was last visited by the fleet in 2011 for the Adris RC44 World Championship. Taking place over late May-early June the Adris 44Cup, Rovinj, will be the local regatta for Team CEEREF's Igor Lah. In 2018 Team CEEREF just fell short of securing a consecutive hat trick of wins in the 44Cup, following victories in 2016 and 2017.
For its third and fourth events, the 44Cup returns to more familiar territory. First in mid-July is Marstrand, where the locals and sailing fans on this famous Swedish summer holiday hotspot will be rooting for Artemis Racing and her Swedish owner-driver Torbjörn Törnqvist. Then in early October it is on to a favourite venue for the fleet – Cascais, Portugal – where the boats will once again get to race in the big waves of the Atlantic Ocean.
The fifth and final event of the 2019 44Cup will take place in a venue that is extremely well known in the yacht racing community, but where, surprisingly, the RC44s will be making their debut – Palma de Majorca, Spain.
Both Nico Poons and Chris Bake have raced in Palma before, but not for a long time. "I last raced in Palma nine or ten years ago with the Swan 45," recounts Poons. "And that was in the middle of the summer, not at the end of the season. It will be a new challenge."
Bake adds: "I have raced there, but not in a long time. It will be fun to return there."