The final event of the 2021 44Cup sets sail tomorrow out of Puerto Calero, Lanzarote with technically any of the five top teams still able to win the overall prize and any of the top seven capable of landing themselves a spot on the podium following the four events so far this season.

Due to the involvement of the Calero family, both as past competitors and hosts of the 44Cup, thanks to their portfolio of marina complexes spanning the Canary Islands, Lanzarote has been one of the most visited venues in the history of the high performance, owner-driver one design circuit.
The Canary Islands may have been in the news recently due to the volcanic eruptions on La Palma, but the beautiful islands are quickly getting back to normal, with tourism having recovered. It has also seen the return of popular sailing events, in addition to the 44Cup, such as the Mini Transat EuroChefthat departed from La Palma in October, the Global 5.80 Transat which left Lanzarote today and the RORC Transatlantic Race in January.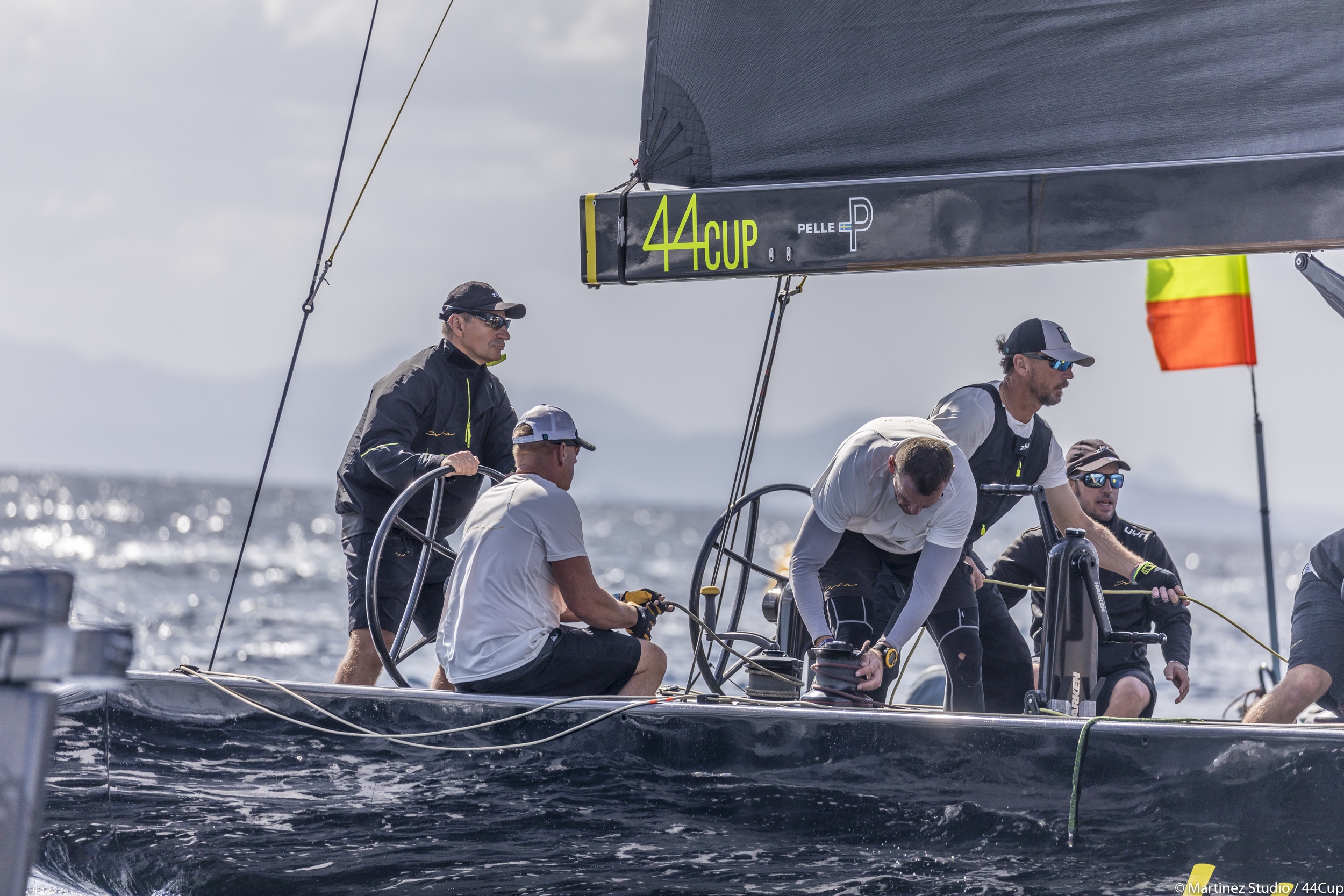 This will be the eighth time the 44Cup has visited and of the nine teams embarking on this last event of the season, five have previously won here. Chris Bake's Team Aqua is the only team to have come out on top twice here, when they beat Igor Lah and Ceeref powered by Hrastnik 1860 into second at the very dawn of the circuit in 2009 and then won in 2012 from Hughes Lepic's Aleph Racing.
Torbjörn Törnqvist´s Artemis Racing won here in 2011, while the 2021 season´s leader Team Aqua was victorious during the opening event of 2012 from Hugues Lepic´s Aleph Racing. When the 44s last wintered here over 2017-18 it was Peninsula Racing that claimed the final event of 2017 while Nico Poons´ Charisma won the 2018 debut here.
Both Charisma and Peninsula Racing return here this week, by coincidence both with British Olympic champions standing in for their regular tacticians.
Standing in for Hamish Pepper on board Charisma, Paul Goodison won gold in the Laser in Beijing in 2008, was Moth World Champion for three consecutive years over 2016-18 and has since become an America´s Cup regular, most recently with American Magic in Auckland.
Goodison has much experience in the RC44, with David Murphy´s Ironbound and then Artemis Racing Youth. "But," he admits. "That was quite a while ago. The RC44s are cool boats. It is amazing how light and nimble they are and how they get up and go so early. It is super fun to be sailing these boats again."
A decade ago, Goodison was tactician on Ironbound when they came close to winning the Worlds here. "We had a really good regatta – we were leading into the last day, but we had a bit of a disaster. It is a really interesting place to sail, really tricky. It is going to be fun."
A sailor with more recent Olympic success is the towering Giles Scott, who this year secured the gold medal in the Finn class in Tokyo to accompany his gold from Rio. He too has been forging a career in the America´s Cup but alongside Finn legend Ben Ainslie in the last two America´s Cups and now again as part of INEOS Britannia.
Scott is on Peninsula Racing this week but comes with less RC44 experience than Goodison, having raced only once previously as tactician on board Charisma. "I got a call from John [Bassadone] and jumped at it," admits Scott. "The boats are so cool - they are nice and sporty and the racing is super close. I am looking forward to it. It is my first time to Lanzarote. It is a beautiful spot."
So far Scott has only done two days of training with Peninsula Racing but appreciates the depth of experience both within the Gibraltar-based team and their owner-driver.
Who will win here in Lanzarote is anyone´s guess. To date this season all four 44Cup events have been won by different teams with the World Champions, Chris Bake´s Team Aqua currently holding a slender two point lead from Ceeref powered by Hrastnik 1860 with Charisma a further point astern.
Artemis Racing was on the ascent when the Swedish team finished third at last month´s Worlds in Scarlino, Italy. "We are coming here on a high note and if we sail the way we did [in Scarlino] and learn from our mistakes we can aim very high," said Torbjörn Törnqvist. "We have everything to make us go all the way. The class today, where you have four or five boats at such a high level - I can't see any other class offering this quality of sailing."
Following practice racing today, racing starts in earnest tomorrow at midday GMT. The forecast is for light to moderate conditions of around 8-12 knots for the next four days, the wind direction dictated by the position of a shallow depression lying over the Canaries.