Mid-July sees the 2019 World Championship event for the 44Cup fleet on familiar waters with the 44Cup Marstrand over July 9 to 13, where the locals and sailing fans on this famous Swedish summer holiday hotspot will be rooting for Artemis Racing and her Swedish owner-driver Torbjörn Törnqvist.
The picturesque island of Marstrand, with its New England-style architecture, has been a regular host of the RC44s which have visited annually since 2011, with the exception of 2016. In 2017 and 2018 it was the venue for the RC44 World Championship, which was won both times by Vladimir Prosikhin and Team Nika making them the first ever team to win a hat-trick of 44Cup World Championship titles.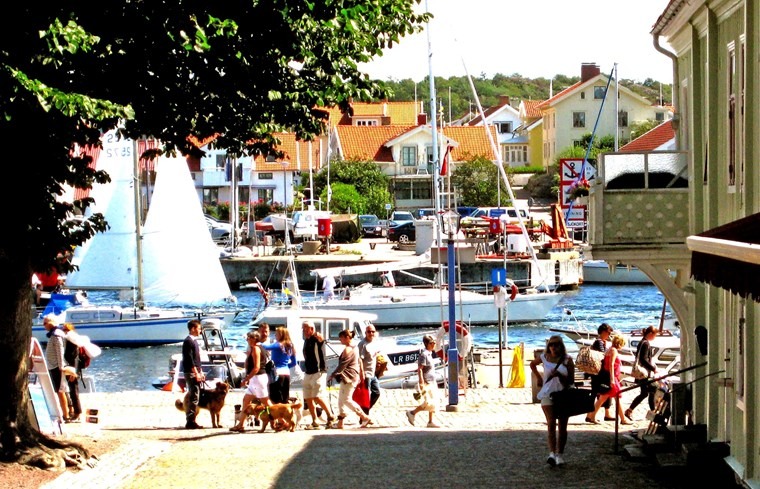 What to expect from Marstrand
In the far west, where the archipelago ends and the open sea begins, you find the island of Marstrand with Carlsten Fortress at the top. The sailing town and seaside resort Marstrand is a favourite with visitors. It is home to a harbour filled with all kinds of boats, cosy homes along car-free streets, top restaurants and cafées, sun and salty swims, music and spectacle.
A short ferry ride across the strait brings you to the island. On Marstrand, visitors can find both nightlife and quiet tranquillity depending on when they choose to go. Its cosy block, tiny alleys and nooks, the dominating fortress and ocean views at every turn, stir strong emotions. The jetties of Sweden's largest guest marina are filled to the brim with boats of all sizes and Match Cup makes Marstrand the sailing capital of Sweden.
Event schedule
Tuesday, 9 July
10.00 Practice race briefing
11.30 1st warning for practice racing
18.15 Welcome drinks

Wednesday, 10 July
10.00 Fleet race briefing
10.30 VIP morning briefing
11.00 VIP boat dock out
11.30 1st warning signal for fleet racing
16.00 Aftersail buffet

Thursday, 11 July
10.00 Fleet race briefing
10.30 VIP morning briefing
11.00 VIP boat dock out
11.30 1st warning signal for fleet racing
16.00 Aftersail buffet
Friday, 12 July
10.00 Fleet race briefing
10.30 VIP morning briefing
11.00 VIP boat dock out
11.30 1st warning signal for fleet racing
20.00 Crew party

Saturday, 13 July
10.00 Fleet race briefing
10.30 VIP morning briefing
11.00 VIP boat dock out
11.30 1st warning signal for fleet racing
15.30 Last warning signal
16.00 Prize giving ceremony + buffet