For the start of the 2022 season the 44Cup will pick up where it left off in Lanzarote for a week of racing in the winter sun over the 9 - 13 February.
"Having chosen Calero Marinas as their Canary Islands' base since 2008 and brought the world's top sailors to Lanzarote for some absolutely thrilling 44 Cup racing, this prestigious class offers much to look forward to with their return," explains José Juan Calero, Calero Marinas CEO.

Puerto Calero, Lanzarote's most established yacht harbour, is proud to have been welcoming sailing visitors to the island for more than 35 years. Naturally protected in a warm and sunny microclimate with good support services, the marina is one of Lanzarote's preferred destinations. Puerto Calero's landscaped gardens, harmonious design and tranquil setting makes for a marvellous place to relax. The marina is home to an impressive array of restaurants, shops and activities and a convenient 15 minutes' drive from the international airport.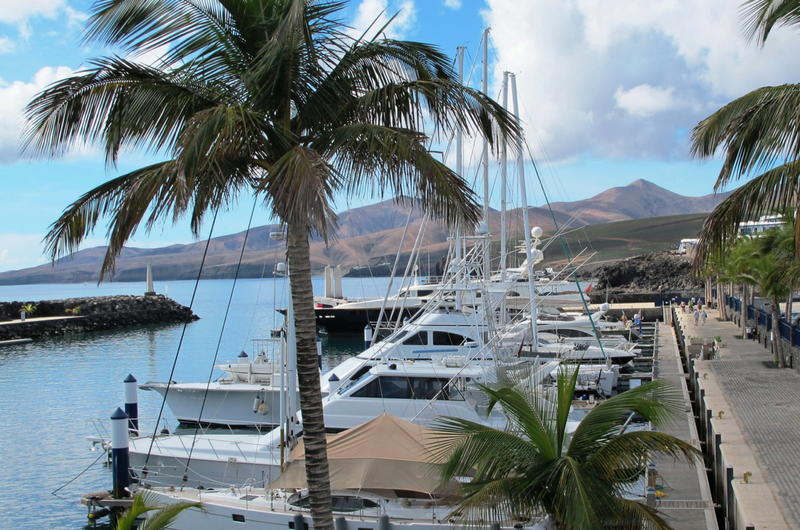 WHAT TO EXPECT FROM PUERTO CALERO
Puerto Calero is the ideal team sailing base, with waterfront terraces lined with cafés, gastropubs and restaurants, a comfortably short walk from the boat to onsite hotel and villa accommodation and a luxuriously equipped gym complete with pool, sports courts, and massage services.
Boatyard and local maintenance services are ready to step in when needed, including welding and machining, hydraulics specialists, mechanics, divers and sail repair.
To make the most of some well-earned downtime, Lanzarote offers extraordinary experiences on, under and off the water. From wing-foiling to reef diving or a burn around the notorious Ironman bike routes - best make sure you book some extra days!
"Two values embodied by the 44Cup class and which we have sorely missed during the pandemic, include that deep-rooted sailing camaraderie and a pure passion for insanely close, one-design racing. We've been fortunate to have been invited to host 9 regattas in Lanzarote, including three World Championships, and have made some life-long friends over the years. This November the event returns to its origins, for us, in Puerto Calero. We can't wait!" Jose Juan Calero Managing Director, Calero Marinas.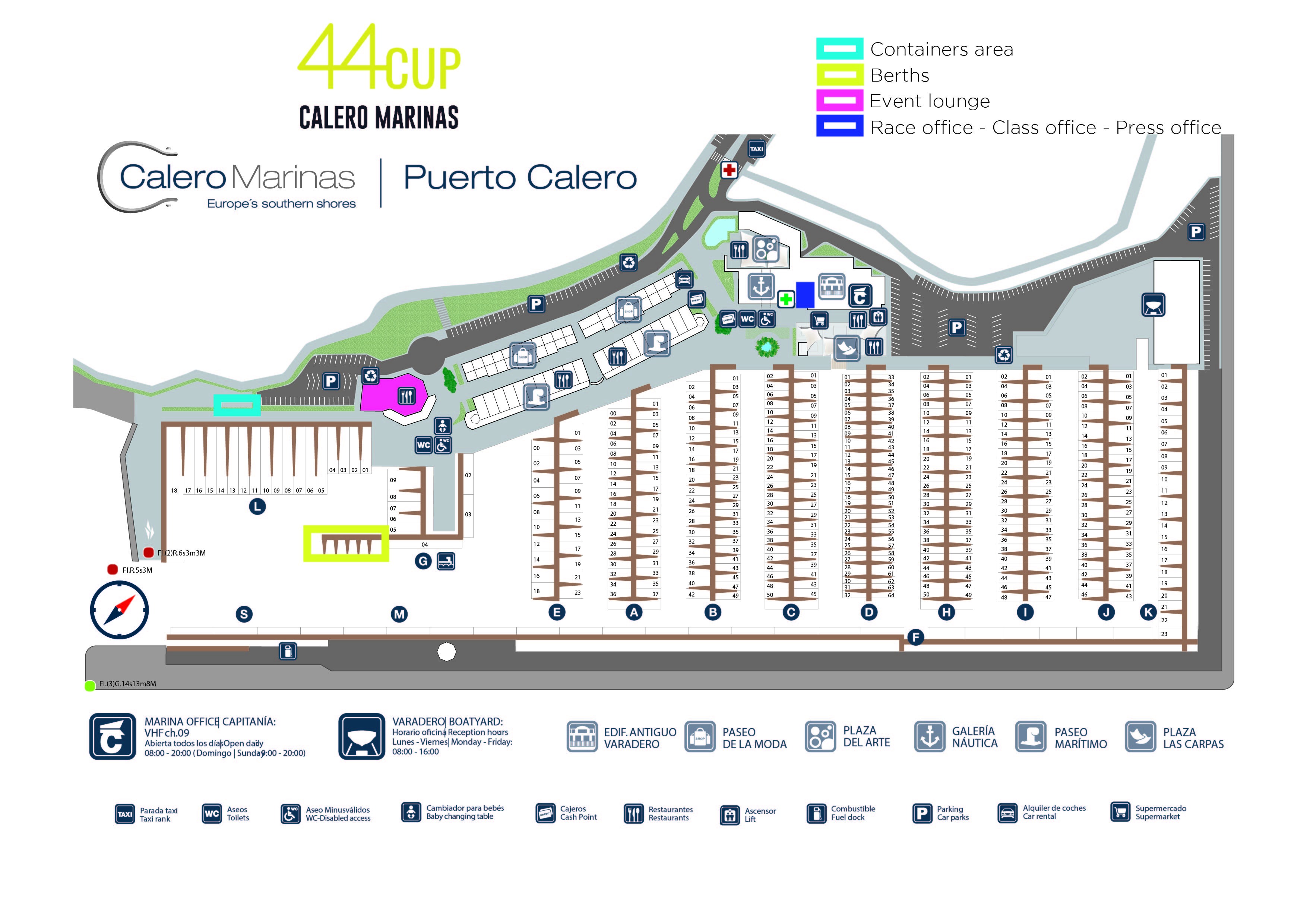 Event Schedule:
Tuesday, 8 February
All boats moored in Puerto Calero
Wednesday, 9 February
12:00 1st warning signal for practice racing
Thursday, 10 February
12:00 1st warning signal for fleet racing
Friday, 11 February
12:00 1st warning signal for fleet racing
Saturday, 12 February
12:00 1st warning signal for fleet racing
20:00 Crew Party
Sunday, 13 February
12:00 1st warning signal for fleet racing
15:30 Last warning signal
16:00 Prize giving, Amura
Whether you're in Puerto Calero or following from the comfort of your own home, here is your guide to how to watch the racing.
ON THE DOCK
The boats will be moored in Puerto Calero, from Monday 7th February. Practice racing will take place on Wednesday 9th February in preparation for the weeks racing.
DOWNLOAD THE TRAC TRAC APP
Follow the racing live via GPS tracking here.
FOLLOW OUR LIVE BLOG
Bring your online racing experience to life with our on the water live blog, updating you on all the action blow-by-blow and the conditions as it happens.
JOIN THE CHAT ON SOCIAL MEDIA
Follow us on Facebook for instant news, photos and videos, join the chat on Twitter and let us know who you are supporting or follow us on instagram @the44cup for the very best images from the are course.
DON'T MISS OUR DAILY VIDEO WRAP-UP
Highlights from each day including interviews with the sailors will keep you up to date with everything you need to know. WATCH HERE.